News |
We're gold business award winners!
We've struck gold and only gone and won the SME Business Awards Best New Business award!
Cambridge Kinetics is delighted to be winners in the Hunts SME Business Awards 2021. We were awarded the gold Best New Business award, reflecting our successes and achievements over our first six months of operation.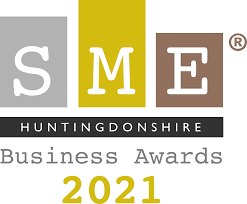 Having been awarded gold in our regional area, this means we are now through to the national SME Business Award finals in Wembley 2022. Our whole team are very much looking forward to the occasion.
Only recently founded earlier this year, Cambridge Kinetics has seen huge changes. Due to the strong relationships we have quickly established with our clients, our team has grown from 1 to 7 and we are continuing to expand in the upcoming year.
We are immensely proud of our team, who have poured their hearts into their work over the last few months, to produce the highest quality software possible for our clients. We are delighted to see the work paying off.
Our managing director, Jason Mashinchi said: "We're absolutely thrilled with the outcome of these awards. All credit for this goes to our team – for their hard work, dedication and ambition which has made this possible. We couldn't have done it without them".
In addition to the best new business award, our MD was also a winner in the "Young Business Person" category, and our sister company Cambridge Support also picked up a few awards!