News |
Implementing 360⁰ visibility of your business processes
Establishing a complete overview over all of your manufacturing and business processes for a truly efficient organisation.
Businesses must continuously improve their efficiency if they are to stay competitive. Whether in a tech-savvy industry or not, it is therefore vital to keep an eye on current opportunities for enhancement. For this to be effective, it is important for everyone in the business to have access to the right information. The term '360°' refers to the full visibility of not only their own part in the business, but of those around.
Benefits of 360⁰ visibility
Relevant, accurate, and timely data can help the business to respond to its current performance and how this are contributing to the business strategy, as well as giving visibility on future challenges.
For decision makers, 360° visibility on this data allows for 'joined up thinking'. This can break down barriers between administrative departments, or reach beyond the operational silo of the team, to benefit the overall process. Heads of process and production can grab a better overview of the current situation in order to make any necessary adjustments.

If logistics were aware of what sales opportunities were near to being closed, could stock be managed more effectively by ordering ahead and reducing new client wait times? For shipping, are time consuming jobs like packaging done as efficiently as possible? Items to be shipped could be "picked" together where there are orders of similar nature. Efficiency savings happen when the department has knowledge beyond only the current item to be picked.

Combined with careful planning of delivery, system shocks and unplanned events can be minimised. By connecting with sales pipeline data you will have full visibility of potential required capacity and even stock required for fulfilment. For production, this can include such things as machine spin-up and spin-down time as capacity changes and for more broad business processes there can be reductions in unnecessary overtime or agency fees due to peaks in demand or troughs in supply.

There's also often opportunity to link external real-time data analysis to your business. For manufacturers that practise Just In Time (JIT) stock control, the ability to know – often to the minute – when stocks are due to change can aid planning immensely. Even for non-JIT companies the overhead of unnecessary stock storage is something that can be managed with effect data view.
Implementing 360⁰ visibility
When implementing any system, knowing where you want to end up is often more than half the battle. In this context, that means starting with a good oversight of your processes, who and which departments are involved in each stage and allowing for any possible variations in processes that might arise.
This step might sound easy but runs risks. Top-down implementation, although efficient, may miss important details of the process engagement. Therefore, getting team engagement is important. No one in your business understands a stage of the process better than the person doing it.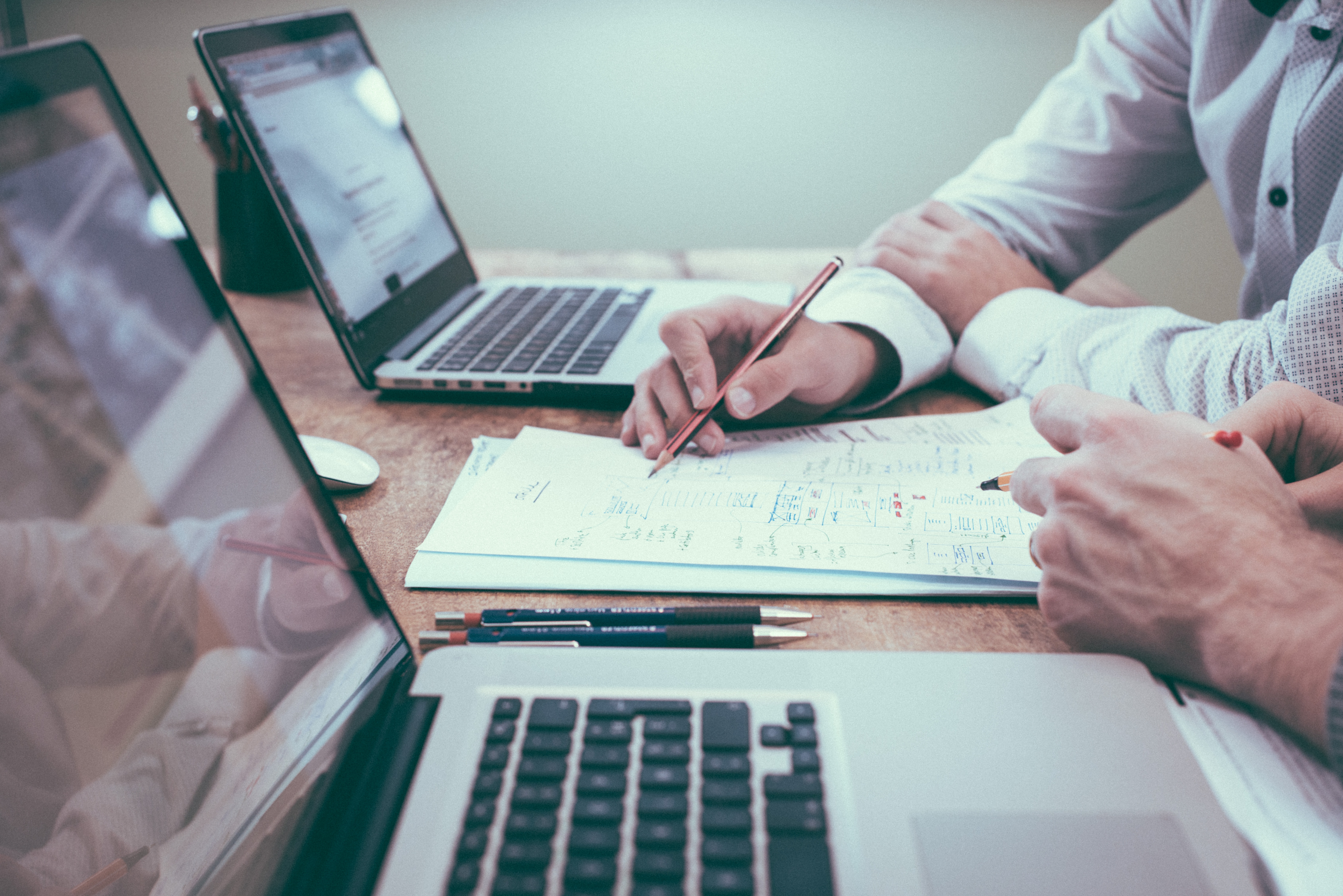 With the flow documented, it's then time to look at what data each step deals with. Some data will be critical. For shipping this will be things like items ordered and quantity. For logistics it will be number of items on back order and estimated delivery times.
While oversight has enormous value, recording the right kind of data has many advantages beyond the simple "operational oversight" one might expect. Real-time data can easily be graphically displayed to show how busy the process is along its pipeline. Coupled with data recording and artificial intelligence there's also the opportunity to go backwards and forwards in time to review and preview how processes are behaving.
To take one example, efficiency within the process would lead us to ensure only planned bottlenecks occur. These might be in places like outbound shipping – where collections are only scheduled periodically – which are factored into the efficiency process. Being able to spot unplanned bottlenecks are vital to know if the process is struggling or badly designed and real-time data can help with that. After all, if unexpected bottlenecks occur then it's a red flag showing that the process is owning you instead of you owning the process. At Cambridge Kinetics, we work with clients to get their best possible process plan drawn up, to remove any unplanned bottlenecks at an early stage.
Never forget the customer
We have not made explicit reference to the customer within the outlined 360⁰ process review above. However, one must never lose sight that the customer expectation, communication and experience must be maintained. The idea behind process review monitoring is not to change your winning process, just make it more efficient and transparent.
Furthermore, the customer experience must never be degraded by a process that embraces efficiency. Ignoring or removing customer touch points because it does not fit an implemented process monitoring solution is a bad solution.
Ensure customer representation is at the heart of your process review by involving customer service, support and sales teams as well as enhancing customer feedback during any review or process enhancement.
There is even potential to include the customer within the 360⁰ process. Look at customer contact point logs to determine how and why customers query orders – can this information be made available to them in a connected way? Cambridge Kinetics can develop customer portals and system extranets for our clients to include and build around the customer view.
System infrastructure
The days when a business had to think of capital investment, with grey boxes whirring away and server cupboards are behind us. Modern system architectures are cloud focused. All critical software runs in the cloud with flexible and expandable data processing to allow for efficient cost management of overheads. Data is available in fast-to-access data warehousing allowing for global operations and easy scalability.
Beyond that, and leveraging the cloud availability, a mobile-data first policy can ensure that teams are not clustered around terminals to see data. It's available in browser, in app, on mobile or on device – even if that device is the manufacturing machine – but most importantly, wherever it is needed.
Over time you will find that the data itself has exceptional value to the business. Solutions such as Power BI can easily be levered to convert data from different sources and different formats into valuable insights. Layering artificial intelligence on top of this data allows for forecasting and business planning that have clear benefits.
With the rapid expansion of digital manufacturing, data collection has never been easier or more cost effective. Outputs from various sensors and machine metrics allow for monitoring and data collection directly, offering vastly improved planning and performance.
Over to you
This article lays out some exciting ways in which the 360⁰ view of data can greatly benefit your business, and the high-level steps needed to get there. Cambridge Kinetics can help your business discover these benefits and work with you from day 1, from planning through to direct or procurement-led implementation.
We are here when you're ready to move forward.