News |
Nour joins us as part of our exceptional growth
Cambridge Kinetics is delighted to welcome Nour Elgeziry as a software engineer to our team.
We are all pleased to officially welcome Nour Elgeziry to the Cambridge Kinetics team. Nour was appointed at the beginning of this month and has already got stuck in and begun providing excellent code contributions to Cambridge Kinetics' projects.
Nour joins us after completing a master's in software development at Coventry University. His knowledge around modern, web-based languages has meant he's been able to hit the ground running which he has really enjoyed.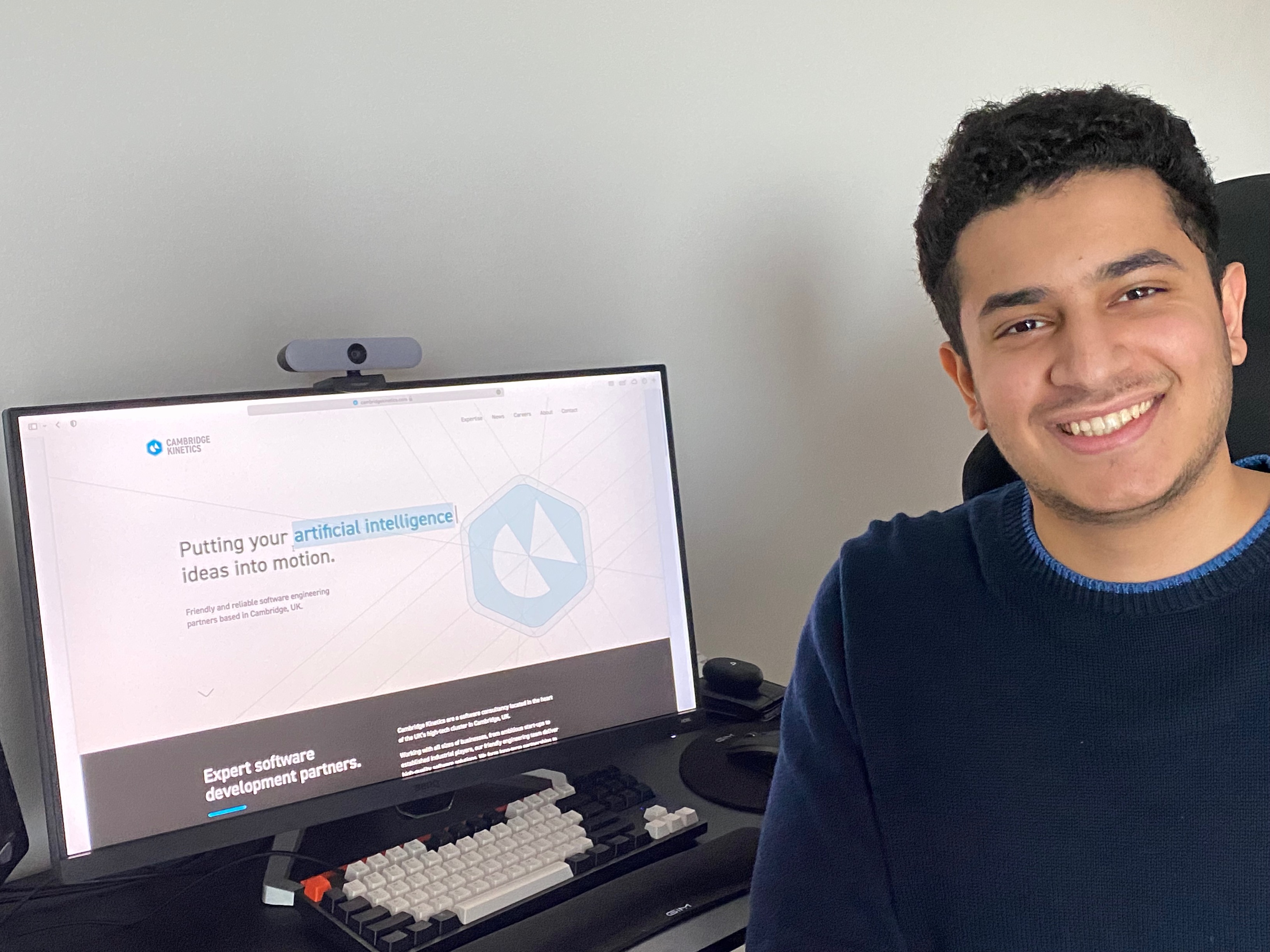 "Despite only starting a few weeks ago, I'm pleased to have already contributed to some of Cambridge Kinetics' internal projects. The coding quality need to be extremely high and although this was initially a concern the support and onboarding that I've received from the team has really helped me to deliver", said Nour.
Cambridge Kinetics' managing director Jason Mashinchi was pleased Nour accepted the offer of joining the team. "We're delighted to have Nour join our rapidly growing team – Nour fits right in with our dynamic and energetic culture here at Cambridge Kinetics, and I'm really looking forward to seeing how Nour is able to shape our software products and projects as we grow."
The main reason for Nour's appointment comes on the back of an increasing demand for high quality software development services as well as our internal data management products such as CRM, ERP and UI products. David McLeary is the Operations Director at Cambridge Kinetics and said that he was pleased to have another high-quality team member delivering on behalf of our customers. "Knowing you've got a talented team delivering on the client's needs means we can be confident in growing and helping more businesses in the future," he said.
Socially, and when not at the keyboard, Nour participates in and has a lot of interest in athletics and football. It remains to be seen whether he can give Jason a run for his money but we look forward to finding out.
Even with these appointments, our team is always growing. If you think your skills are a good fit, we'd love to hear from you. Get in touch via careers@cambridgekinetics.com telling us about yourself.