News |
We're business award finalists!
Cambridge Kinetics is so excited to become finalists for three awards in our first-ever Business Awards.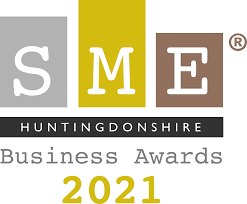 We're so excited to have reached the finals for the prestigious Huntingdonshire SME Business Awards, in not one, not two, but three categories!
Only recently founded earlier this year, Cambridge Kinetics has seen huge changes. Due to the strong relationships we have quickly established with our clients, our team has grown from 1 to 7 and we are continuing to expand in the upcoming year.
We are immensely proud of our team, who have poured their hearts into their work over the last few months, to produce the highest quality software possible for our clients. We are delighted to see the work paying off. We are therefore thrilled to be nominated for both Best New Business and Micro Business of the Year! Not only that, but our partners over at Cambridge Support have also been nominated finalists and we wish them the best of luck.
Our Managing Director, Jason Mashinchi, has also been nominated for Young Business Person of the Year. He has hit the ground running to ensure every client interaction, every line of code, is kept to the highest standard from the beginning, and made sure to bring on talent just as obsessed with these values. Jason says:
"Our team here at Cambridge Kinetics are a brilliantly inspiring group of people who I know will continue to take this company to new heights."
We can't wait for our first-ever awards ceremony in March to find out the results. Watch this space!