News |
Cambridge Kinetics welcomes Joe to our growing team
We are delighted to welcome Joe to our software development team.
Cambridge Kinetics are pleased to welcome Joe Bibby, our latest recruit, to the team as a software engineer.
As a philosophy graduate from the University of East Anglia, Joe brings a fresh perspective and skillset to the company, further diversifying our already formidable stock of talent. Joe joins us in a graduate role, drawing upon his increasing experience in web development and data science.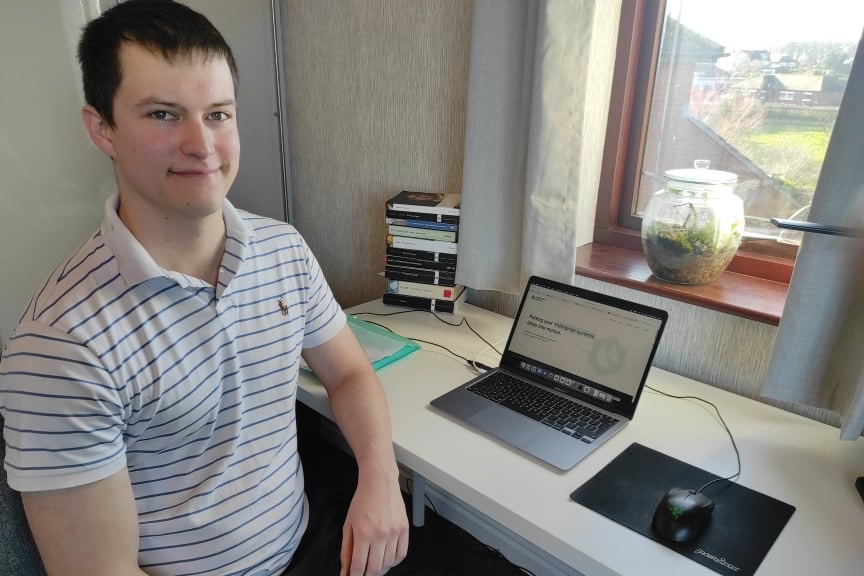 He is now relishing the opportunity to grapple with these ideas in a professional environment, when asked for comment he said, "The intelligence, skill, and passion of the team here at Cambridge Kinetics gives me a sense of confidence and eager anticipation around my new career, they are amazing people to learn from and to collaborate with".
Joe's drive and enthusiasm are well suited to the ethos we aim to foster, and the standards we strive to maintain here. His appointment is a symptom of the company's irrepressible tendency towards growth and development. If you would like to contribute towards that growth, and be a part of these exciting times, please get in touch via careers@cambridgekinetics.com, and tell us a bit about yourself.