News |
We're delighted to welcome Josh to our growing team!
With the rapid growth of the company, Cambridge Kinetics are delighted to announce the addition of a new member to the team.
We are excited to introduce Josh Wilkinson to our team as our Systems Analyst. A recent graduate from the University of Cambridge, Josh has experience managing all sorts of engineering projects, whether that's building robots, streamlining manufacturing processes, or developing new electronic systems.
Along with his strong academic background, Josh's experience as a Project Manager in Shenzhen, the beating heart of the tech industry, has seen him work on a wide variety of innovative technology developments.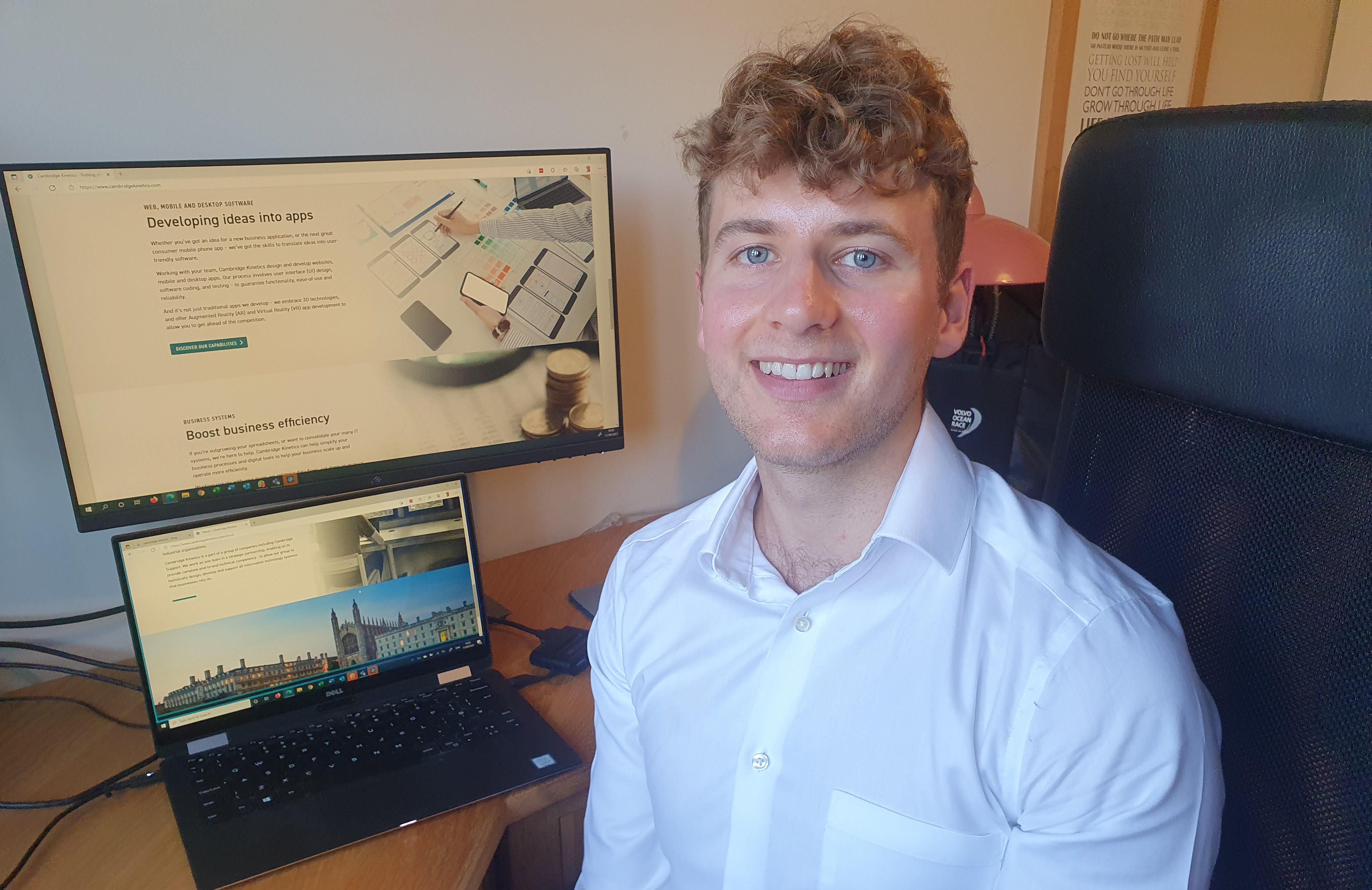 Managing Director, Jason Mashinchi says, "We're very excited to welcome Josh to Cambridge Kinetics. Josh brings with him skills and experience in engineering, manufacturing and project management, and will make a valuable addition to the team"
As a Systems Analyst, Josh will be here to understand your exact requirements and tailor elegant solutions to your specific company needs.
Highly approachable and keen to find the right solutions, Josh fits right in with the team. As we continue to grow our tight-knit team with exciting new talent, for whatever software challenges you have, Cambridge Kinetics is ready to deliver.
Our team is always growing. If you think your skills are a good fit, we'd love to hear from you. Get in touch via careers@cambridgekinetics.com telling us about yourself.